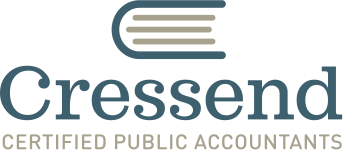 At Cressend CPA LLC we focus on serving small businesses and individuals at the best quality service possible. Retail shops, professional offices such as Attorney, Architects, Dentists, and Physicians make great clients for us. We also service Restaurants and Bars and contractors. All accounts are handled in house with the oversight of our CPAs and Degreed accountants. We can also offer quickbooks overview and reconciliations to have books prepared for the upcoming tax season.
Individuals looking to maximize the tax benefits and savings allowed to them by law, are always welcome to be served by us.
Other services we offer are tax planning and strategies conducted at year end or throughout the year. We also do small business advisory to assist a small business owner or someone looking to open a business. Cressend CPA LLC can help by assisting in the development of a plan to move forward with their business, including referrals to other professionals that are a part of our team.
available from 9:00 – 18:00
Address: 2424 Edenborn Ave #170,
Metairie, LA 70001