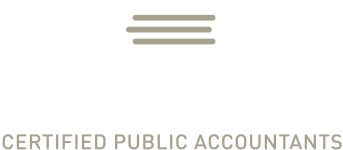 Prepare Now for Your Tax Visit!
Cressend CPA LLC, is a Certified Public Accounting firm that has been in business for over 40 years.  We provide a comprehensive range of accounting, tax, and business consulting services. We don't just balance books; we use our vast knowledge to help you understand your business better. We ask the right questions to help us serve you better and we know when, where, and how to create savings in your business and on your tax returns. Whether your inquiry is for a business or a personal journey, please explore our website to view our varied services and learn more about how we can help you achieve financial success.
We have the experience you want, the information you need and the service that you can rely upon. You can feel confident entrusting all of your accounting needs to the firm of Cressend CPA LLC. We make it our business to mind yours.
We prepare federal, state, and local income tax returns. As experts, we know what is required and understand the ever changing tax laws to make sure your filings are complete and accurate. Whether it's individual or business related, we give you the attention that you need with the service you expect.
Planning is an important part of the tax process. Our team of experts have the skills to identify how to lower your tax risks and increase your profitability. Our goal is to continually guide you throughout the year on how to minimize your tax burden, so there will be no surprises when the time comes to file your returns with the IRS.
Corporate clients are a large part of our business. We can manage your books and make sure everything is up to standard. Big or small, our staff has the expertise to analyze your business, see where there's opportunity for growth, and where we can help you cut costs to optimize profitability.
available from 9:00 – 18:00
Address: 2424 Edenborn Ave #170,
Metairie, LA 70001